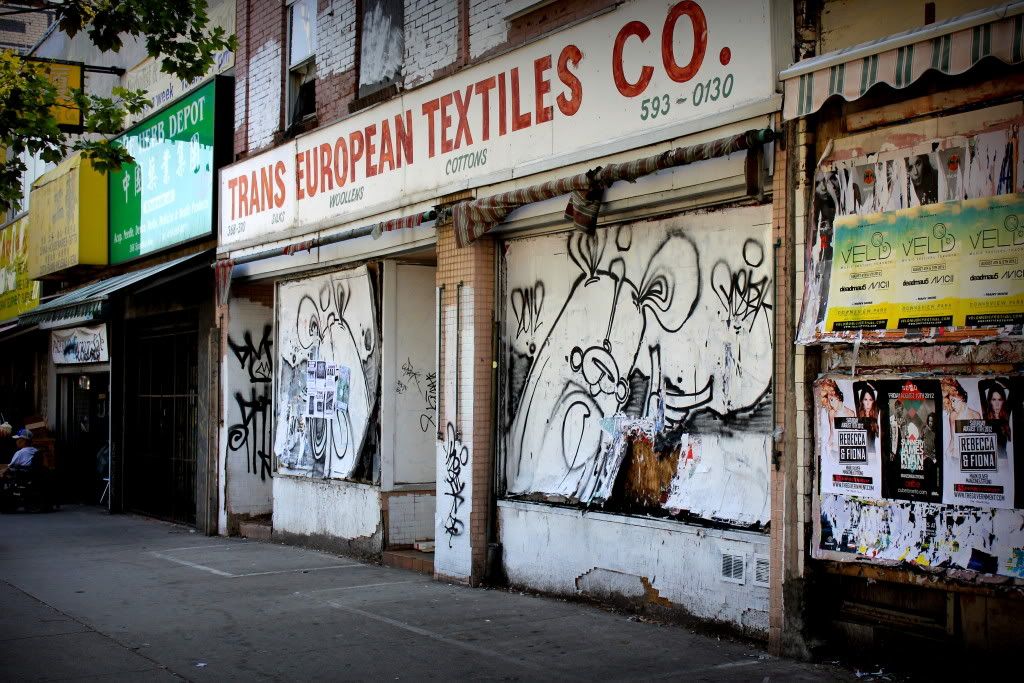 On our second day in Toronto, we knew we wanted to visit Chinatown and Kensington. The adjacent districts are downtown, near Victoria University. We visited Chinatown first and walked in and out of shops, and weaved through throngs of people whose language we couldn't understand. Signs, of course, were written in multiple languages, and were a variety of vibrant colors.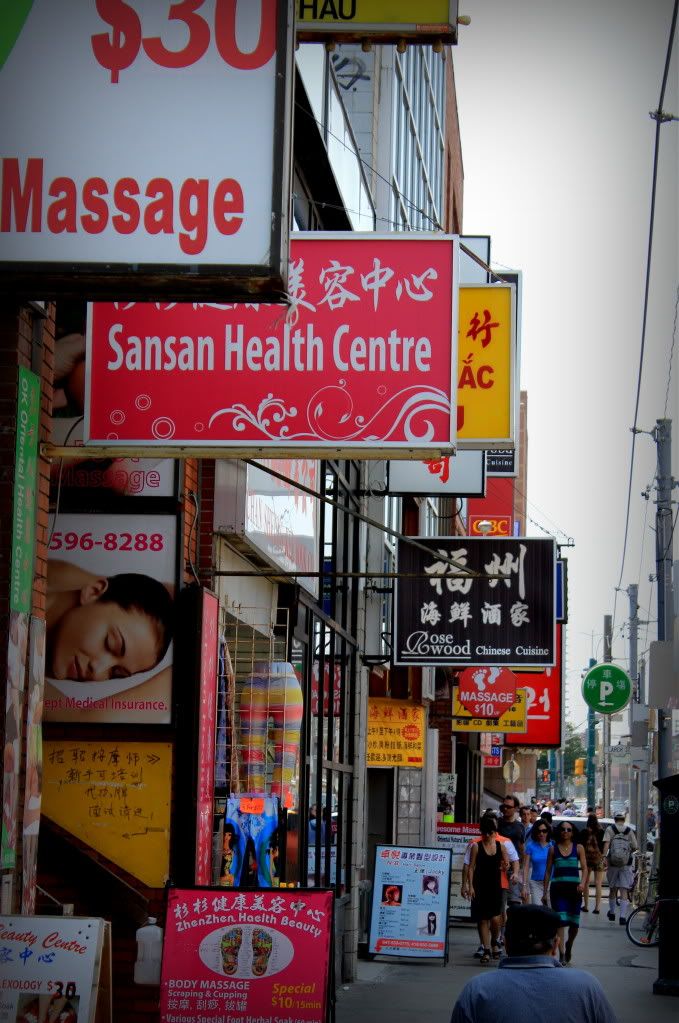 Chinatown was full of people; the streets were packed. There was a great deal of traffic, as well. However, we did notice the abundant public transportation--the central wires you see in this picture? Those wires connect and create eleven streetcar routes in the city of Toronto. And what made us happy? People actually
used
them.
We found a Barack Obama/Washington D.C. card in a Chinatown gift shop. Again ... that is a Washington D.C. postcard in
Chinatown
. In
Toronto
. In
Canada
.
Check out the
I Spy
book. (These books were actually in the same store as the above postcard. It was full of all kinds of other kitsch as well--stuffed animals, greeting cards, key chains, magnets, trinkets, what not. Most things were either colored pink, red or gold.)
After wandering around in the 90 degree heat for awhile, we decided to eat lunch at a corner cafe in Kensington. Being the hypoglycemic that I am, I was suffering from a low blood sugar and was half-stumbling due to fatigue and confusion.
After eating, we stayed in Kensington for quite awhile. The Kensington market has been in existence since the early 1900s, but the homes in the area are even older. It was designated a National Historic Site of Canada in 2006 and is frequented by tourists. Locals, however, also swarm the area.
Kensington is a district of counterculture, Rastafarianism. People with thickly laced dreadlocks browsed the open produce markets, strolled through vintage stores and flowed through the streets. There were marijuana activists. People handing out brochures that said "Advancing Technology Causes Scarcity, Poverty and Environmental Damage." One young woman, cross-legged on the pavement, asked us if we were interested in henna tattoos. The tighter the clothing, the better. The brighter the clothing, the better. Trilby hats. Fixie bikes. It was a hipster's paradise ... and I loved it.
There were stores owned by Canadians, Indians, Chinese, Americans. The buildings were painted vibrant shades: teal, plum, emerald. There was smoke in the air, instruments played in the street, belts sold on wiry racks on the sidewalk. There was something, or someone, to look at with every step, in every store. It was diverse, kitschy, pedestrian-friendly, bright, intriguing. All we did was talk about how we were moving to Canada, moving to this area.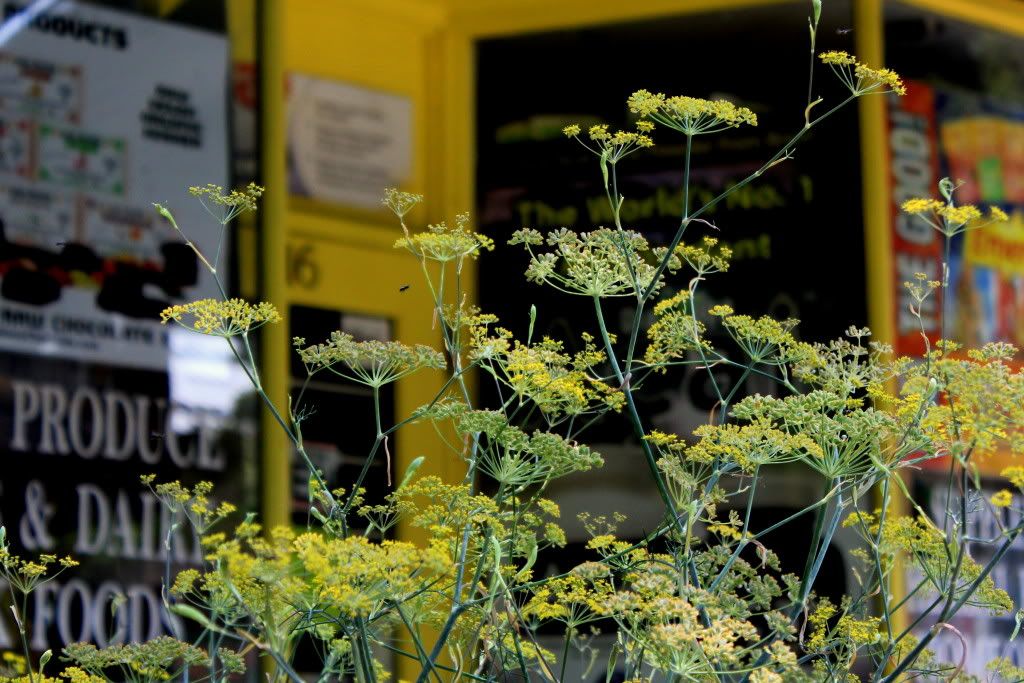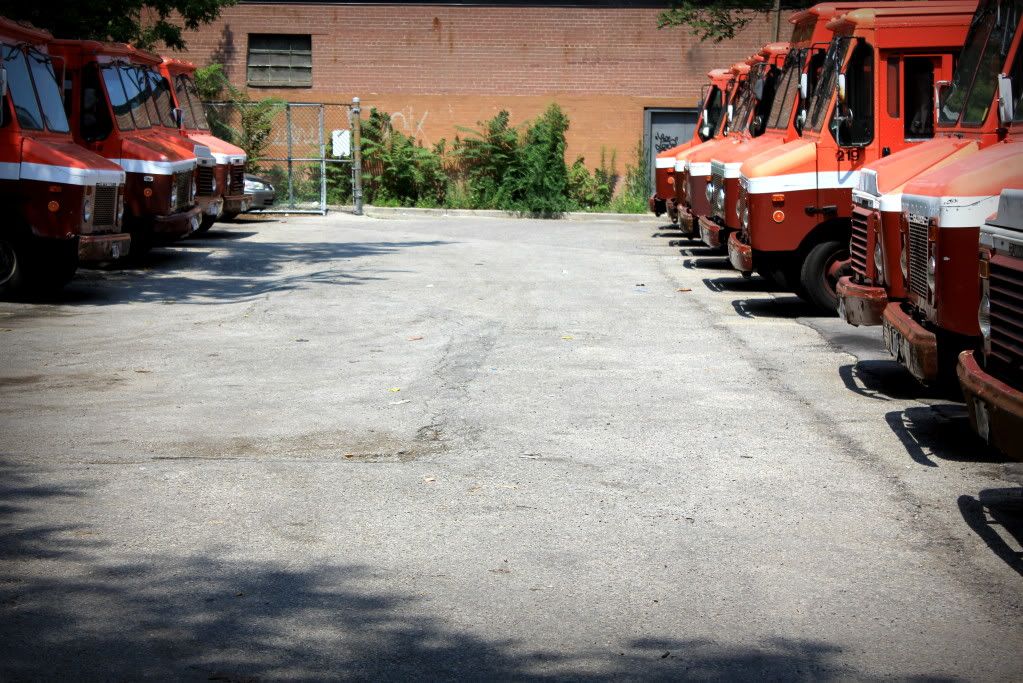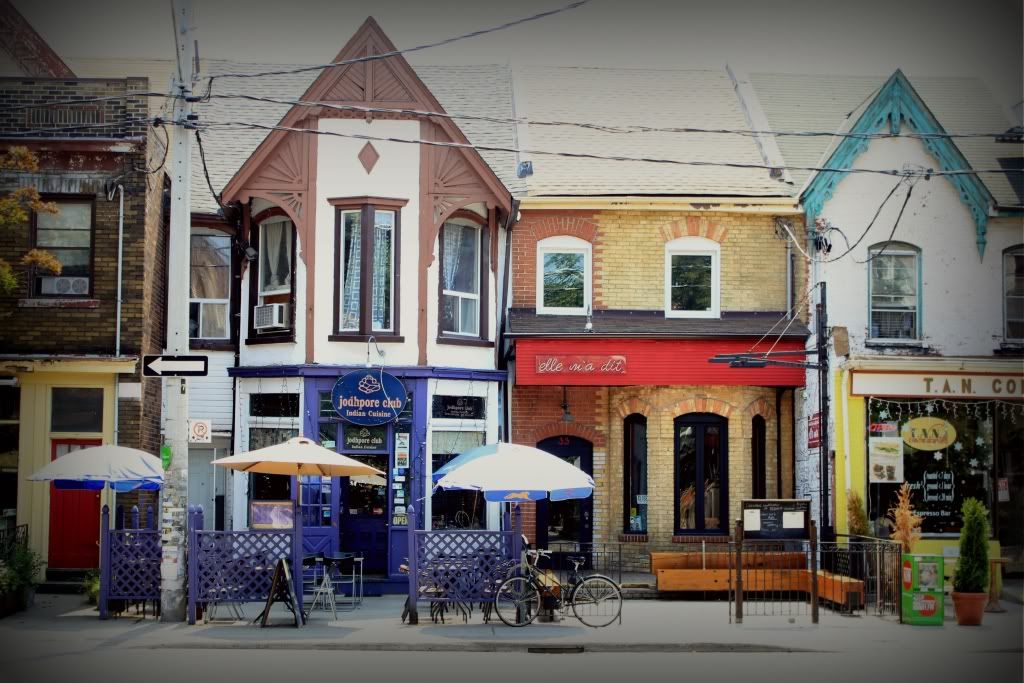 The residential streets were so vivid with color ... and with plant life. Each house had a small garden or yard in the front, with lovely fenced-in areas.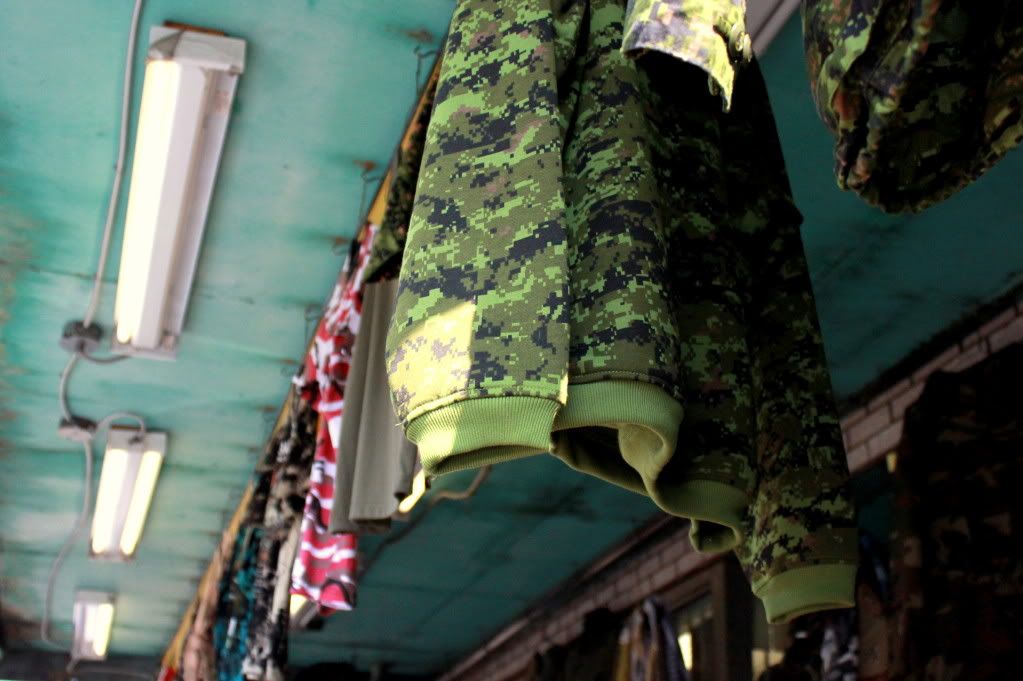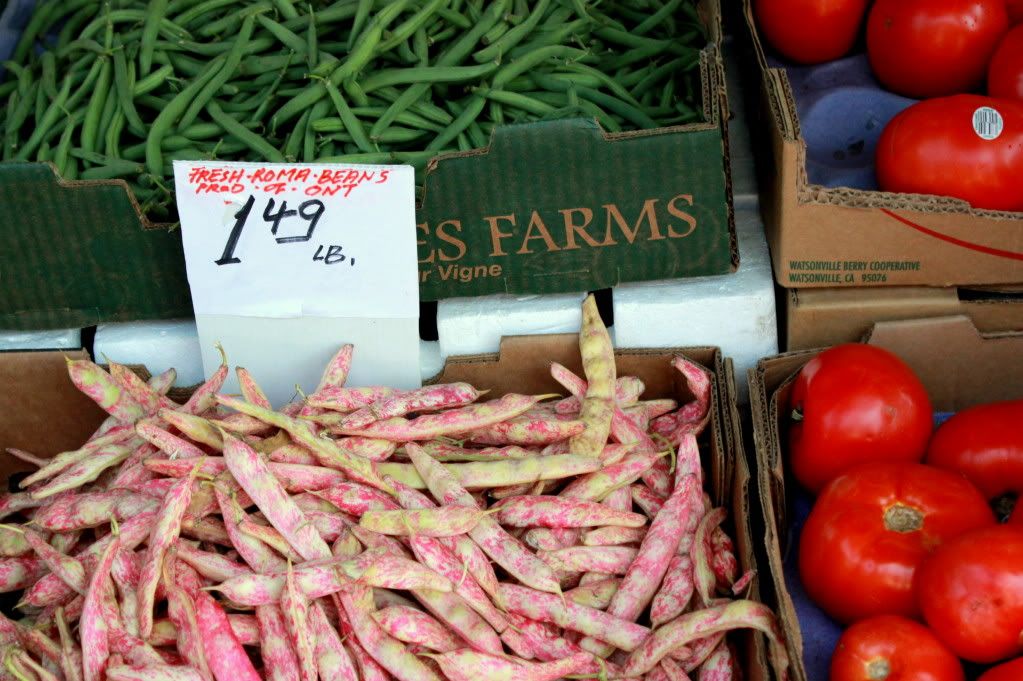 There are only two other things I remember from this day:
1. We ate dinner at a Caribbean restaurant. We had some mild difficulty trying to get to it (and it began raining as we neared its location), but the food was delicious, the portions large. I do not remember exactly what I ordered--only that I shoved my plate toward Ty and Zo
ë and asked them to help me finish it.

2. Having decided at the last minute that we were staying in Toronto for another night, we were asked to switch hotel rooms. Zoë and I had to practically drag Ty down the hall, as he was at a "crucial moment" in his morning routine. In our new room, however, Ty began sashaying across the carpet, leaving Zoë and I in tears on the king-size bed. We slumped over one another, shaking with laughter. Impersonations of Kermit and Grover led to more tears, more hysterics. And, later that night, before Ty crashed on the couch in the room adjacent, we crowded together on the king bed. Elbow to elbow, we carved scotcheroos from a pan my mother had mailed to me in advance. And, elbow to elbow, shoulder to shoulder, we watched Moonstruck ... because it was on, because we were all on the bed, because we could.