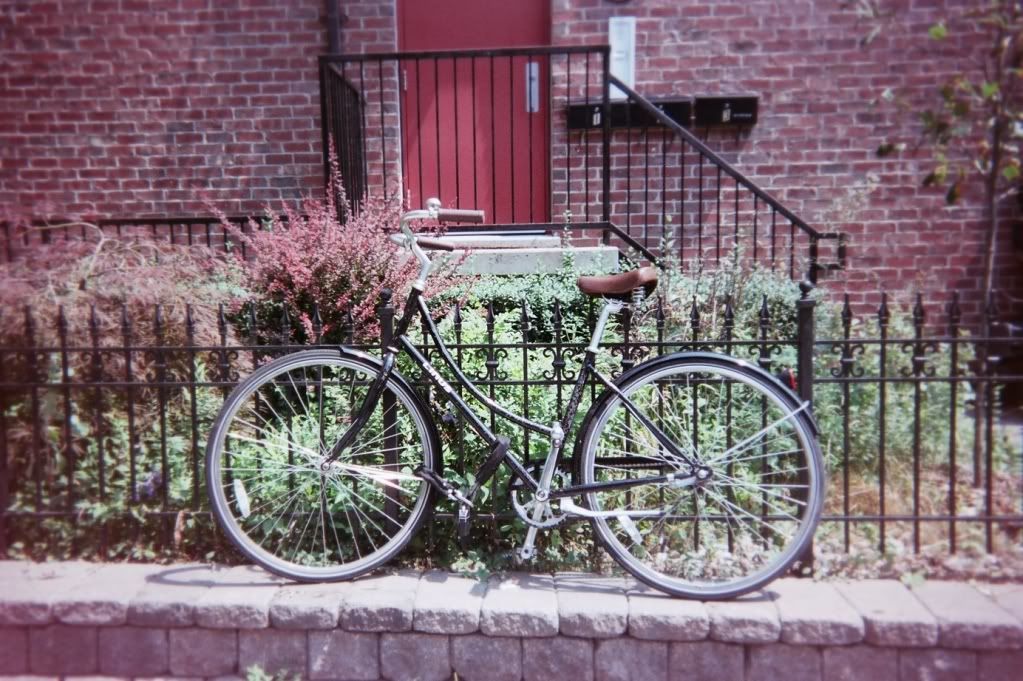 This past winter, I had
two disposable cameras
that I played with; I froze one, colored the lens of another, scratched lenses, held matches up to them to warp them. (You can see some of the altered results
here
.) When I went to Canada, I took another camera with me. I had had it my possession for awhile, and I was eager to use it in areas I typically don't see.
Unfortunately, I forgot to use it most of the time (which is why there are only eight photos here). However, I am pleased with the results. The first photo is my favorite, but I also love how RED the sides turned out in the sixth photo (which was taken in Niagara Falls, Canada). Honestly, I would love to explore film more. The waiting for the results is dramatic and mysteriously romantic--sometimes, you remember what photos you took (the one below). Sometimes, you don't (the bicycle above). But there is always an electricity in your hands when you finally flip through the printed images, an excitement to hold them, see them, have them.
Kensington Market area, Toronto
This photo reminds me of my dad; in fact, I took this in part because all of the shirts reminded me of him. He has/wears a lot of Hawaiian shirts, and the blue one in the middle of this photo, the one with the palm trees, is very similar to one he owns.
I don't know who or what got in the way of this photo, because I would have loved it even more if the object/person hadn't been present. That's the mystery of film, though; sometimes, you never know what you'll end up with on a roll.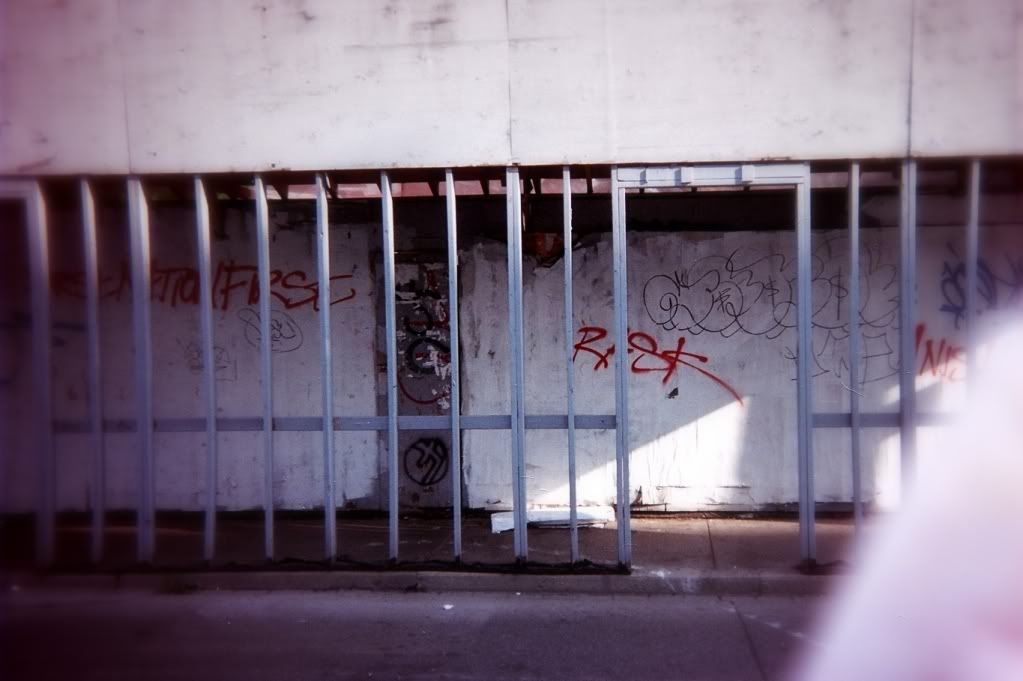 our hotel in Niagara Falls, Canada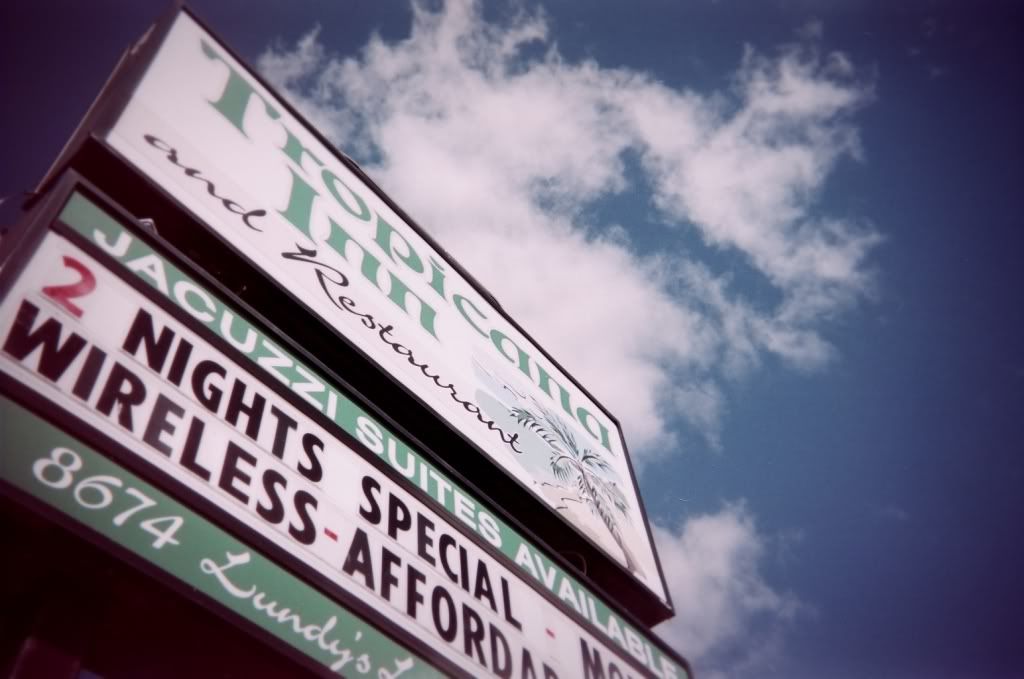 Niagara Falls, Canada
Niagara Falls (the American & Bridal Veil Falls), as seen from the Canadian side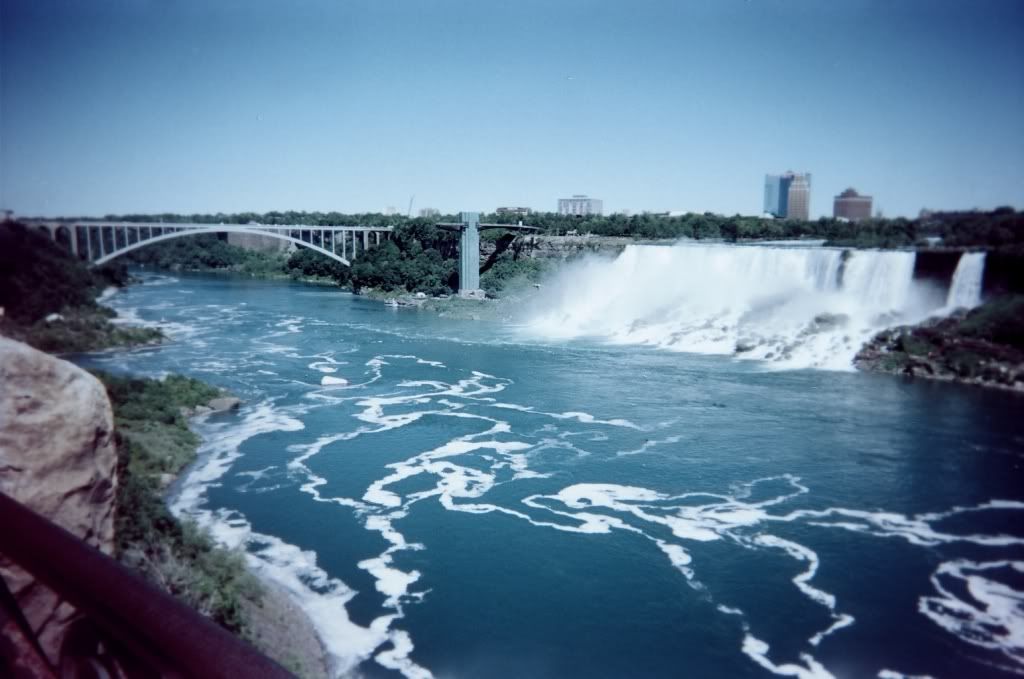 clouds on the way back to Indiana, taken through the windshield