Before I introduce to you one of the sweetest (and also one of the most psycho) kittens ever, I would like to inform you that, for the next week, I'm going to be on a road trip with two of my best friends. Since we are beginning our journey today, this is actually a scheduled post. While I am gone, there will be a few more scheduled posts. But, for now, meet Luka.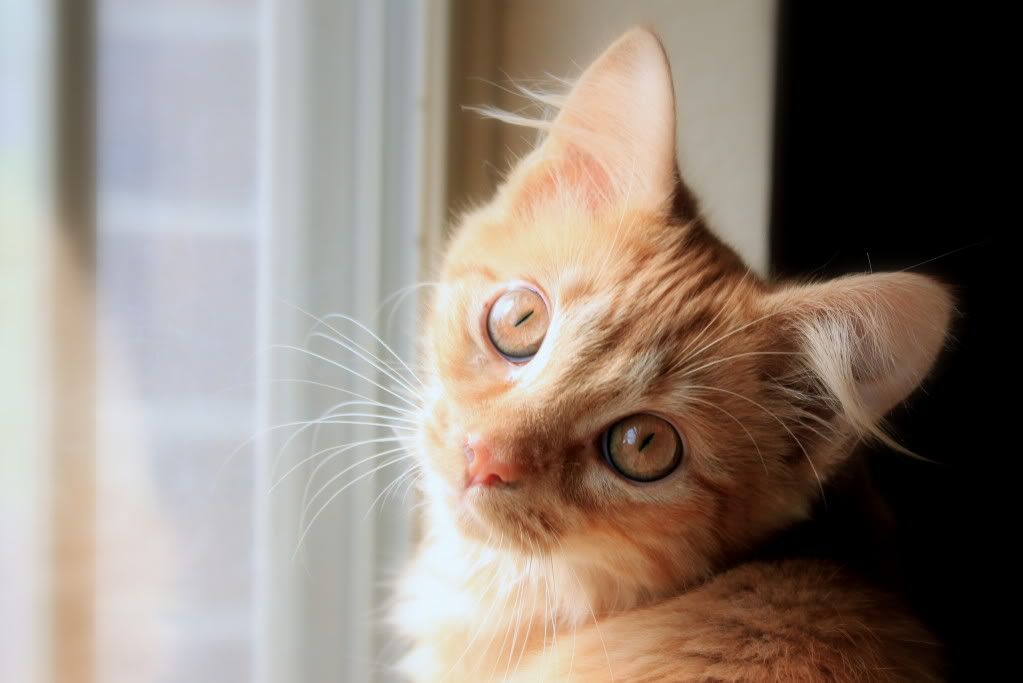 Luka is the furry child of two friends (
one of whom
is on the road trip). Luka is a two-and-a-half-month-old kitten with a tail twice the size it needs to be. He is golden, a miniature Gryffindor lion. His eyes are yellow as well, and he has the sweetest mew. However, this little bundle of joy is also psycho, the male counterpart of my own Ollie. He attempts to claw and climb walls, and is a curious little bastard. He has has a penchant for chewing cords and drinking out of the toilet.
But, when he is sleeping against my foot or my side, when he swishes his tail and somersaults across the carpet, he is adorable, and I love him. He reminds me of my Ollie.
Speaking of, I miss my Ollie, too. It's silly, really, missing a furry companion. But, like many pets, she is part of the family. A couple of weeks ago, I left Iowa and came back to Indiana to begin my soon-to-be-married life. When I turned to say goodbye to the cat, I was faced with the largest, saddest, most scared feline eyes I have ever seen. Her confusion and sense of abandonment almost made me cry. That poor cat is going to have a complex; I hope I am able to move both her and my mother closer someday. But, for now, they must keep each other company.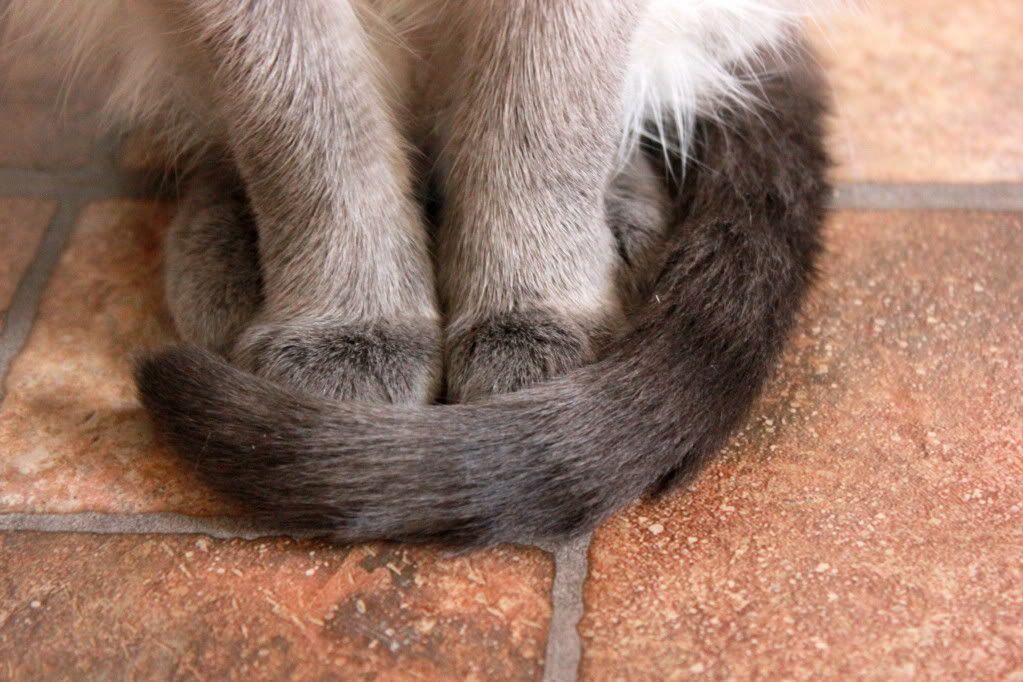 Dare I say I'm having cat withdrawal?