I'm currently in the middle of a road trip with two close friends. I can't wait to share my adventures with you, for I have never been to Niagara Falls, or Canada for that matter! I'll be back in Indiana later this week, and hope to share with you some of our wedding plans and ideas. It's just over a month until the big day!

The
Purdue Horticulture Park
is where Hans and I were engaged, and where we plan to be married in just a few weeks. Since the Park is so close to campus, I decided to wander its grounds a bit during
a recent visit
. I wanted to breathe in its natural beauty, gaze wonderingly at the sunlight that slid through the high branches. However, the main reason I visited the green wonderland was to scout possible areas for our wedding photos. I cannot wait to have them taken...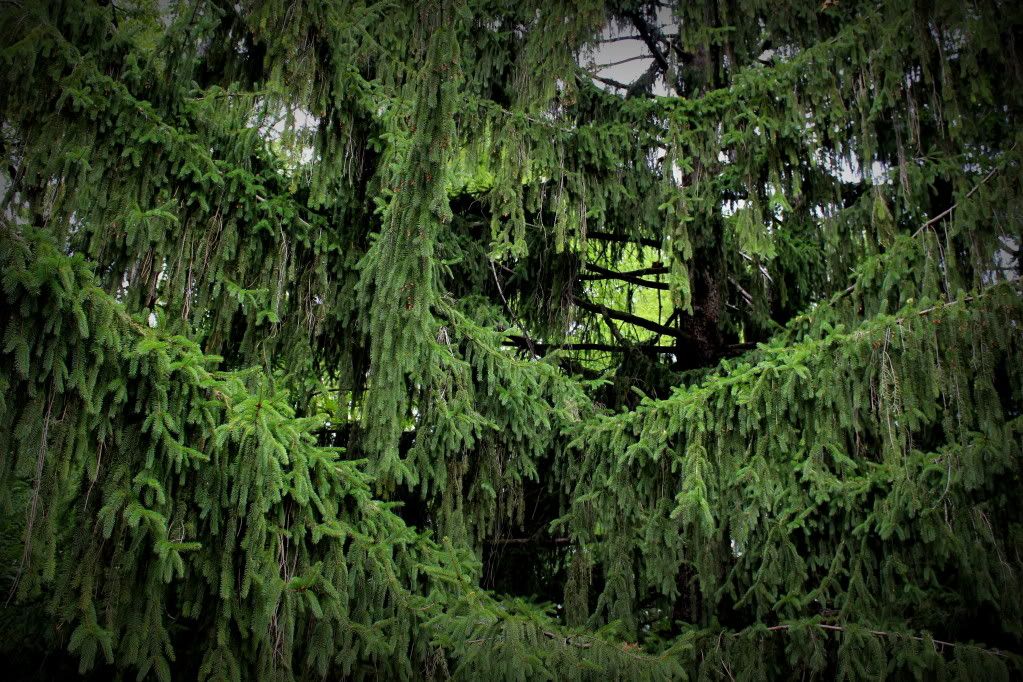 This tree reminded me of all the lovely, romantic Spanish moss that grows in the South.

Tiny wild strawberries!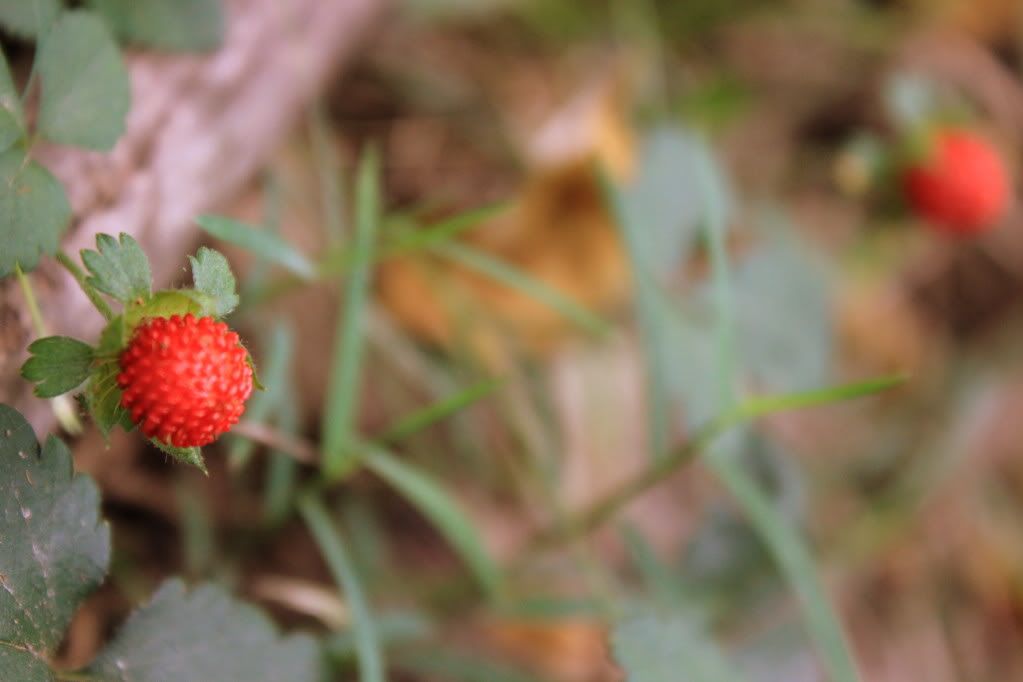 I think I would rather enjoy having our photo taken under this branch. We, in our wedding attire--surrounded by branches of green. It could be an image from a fairy tale, a whimsical setting framed, quite literally, by nature.