On the day
I bought my wedding dress
, I took my time driving back to Boone from Des Moines. There were things that had caught my attention the first two times I had driven south, and I wanted to make sure I had some sort of memory of them, because I didn't know if I would ever be in that area again.
One of the first things that I noticed (but the last thing I photographed) was an old barn on Highway 30. I had driven past it on my way to work every day, and I always liked how smooth and empty its background was.
The second place at which I stopped and explored was a deserted building in Luther, a compact town on Highway 17 whose population is an in-excessive 122. I have no idea what the building once was, but it still intrigued me. Most of the windows were completely gone, and furniture--bookcases, filing cabinets--patiently stood in the middle of each room, slowly rotting and rusting.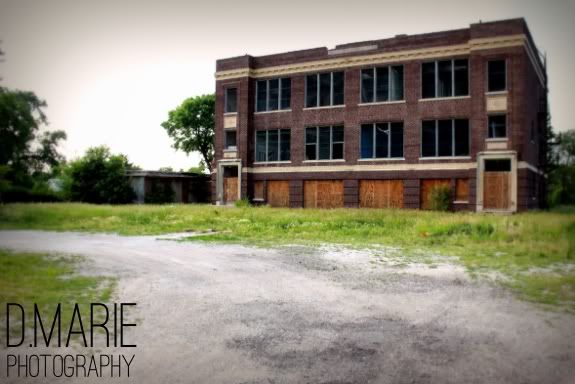 The most interesting thing on Highway 17, though, was the Hindu Temple & Cultural Center in Madrid. Located near the banks of the Des Moines River, it is resplendently white, with intricately-carved towers that beckon eyes to turn from the road. It is, as a friend on Facebook said, a true "in-the-middle-of-a-field sort of thing." And really, who knew? I never expected to see such a place in central Iowa, but I was happily surprised. Iowa, as another friend said, "is so much cooler than people--even natives--give it credit for."