It's less than two months to my wedding now. I'm in shock, still. In reality, it was not long ago that we were engaged, not long ago that he dropped to his knee, asked if I would give him the honor of being his bride. All the same, that day seems so long ago, especially after our difficulties in selecting a reception area, and my indecisiveness in selecting a dress. We have the basics down--we secured venues, a DJ, a pastor, a date, a time, a "minstrel," my dress, a photographer, within one month. However, we have yet to secure the rentals (chairs, mostly, and other things we may need, such as silverware or tablecloths or even an archway). More importantly, our caterer is yet to be booked. I am a bit frantic, a lot worried, about finding one, and am especially frenzied about supplying enough food to feed our special-diets, our vegetarians, our diabetics. To top things off, I have
yet
to see our reception venue. (We booked it solely on trust; my Hans visited it one day and sent me photos. I agreed it to it; it had an outdoor feel, had its own tables and chairs, a full kitchen. It had less rules, too, which was especially beneficial to us, a somewhat non-traditional couple.)
There is much to do.
Back in Iowa for a couple of weeks, I have been spray-painting, cutting, snipping, pasting, licking (stamps, that is). I have also punched holes, strung, stared, pondered, worried.
Worried and worried and worried. (I know it is useless to, but I do it anyway.)
And stare at pictures. Stare and wonder if our wedding will be just as magical, just as romantic, just as elegantly whimsical as the ones pictured below. I was always drawn to the old; interested in the rustic and the antique. It is incredibly popular now, yes, which is a bit unfortunate. However, those items and that feel, that "rustic chic," that "antique charm," is us. With Hans's suggestion that the wedding be a blend of Victorian and steampunk (something that his interests really balance), I've found some inspiration.
Found things that embody him, represent me. Stand for what we like, prefer, enjoy. Old. Respected. Dated. Intelligent. Elegant. Whimsical. Romantic. Outdoor. Fairy-like. Woods. Wooden. Industrial. Cyclical. Rustic. Typographical.
... I only hope that our wedding be as photogenic as these ...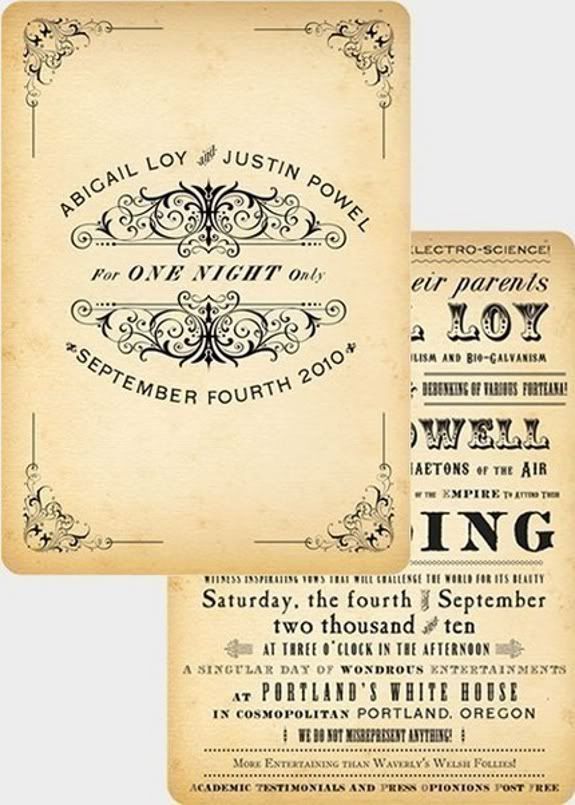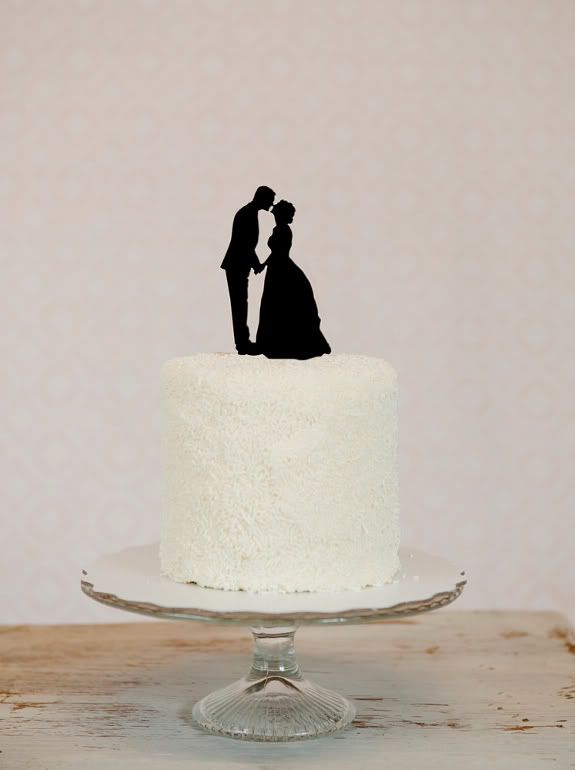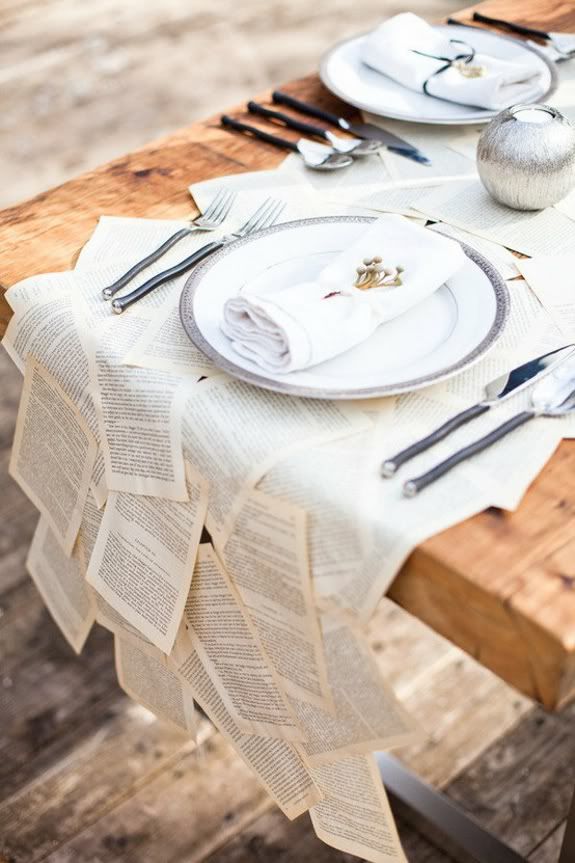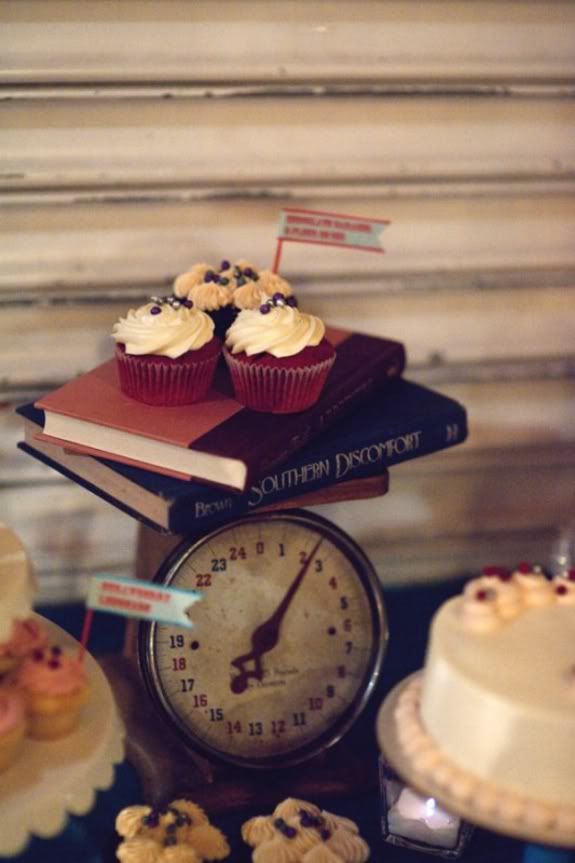 Another source of inspiration featured
a black and white wedding shoot
I greatly admire.