Back in March, I pulled somewhat of a double shift. Our newsroom was short on staff photographers for the day, so it was decided that I would not only design my normal pages, but also attend the Iowa State softball game as a photographer. One of my images was used as main art (a bit intimidating, I must say), but both photos were displayed on the website. (If you would like to see relatively fuzzy versions of them,
go here
.)
I took more than just those two shots, of course. The ones below are images I took throughout the seven-inning game. Just like in February, when
I shot the Iowa State women's basketball team
, this was a new experience. However, I did appreciate the slower pace of softball, and I would be eager to try it again. It was a beautiful sunny afternoon, and the only thing that bothered me in the slightest were the mounds of sunflower seeds I stood on just outside the fence.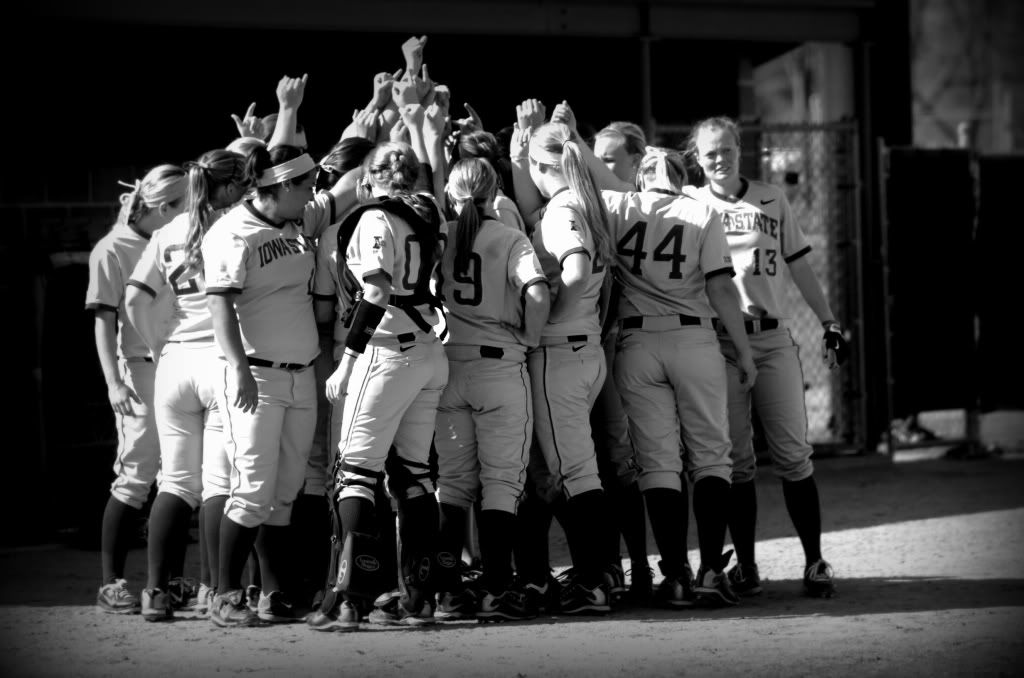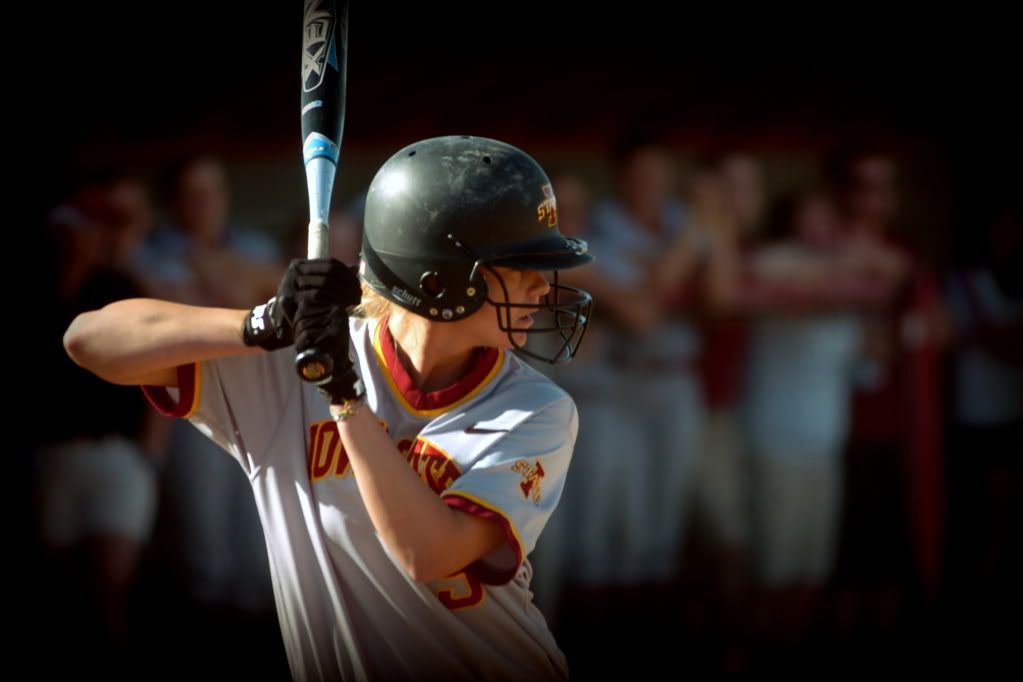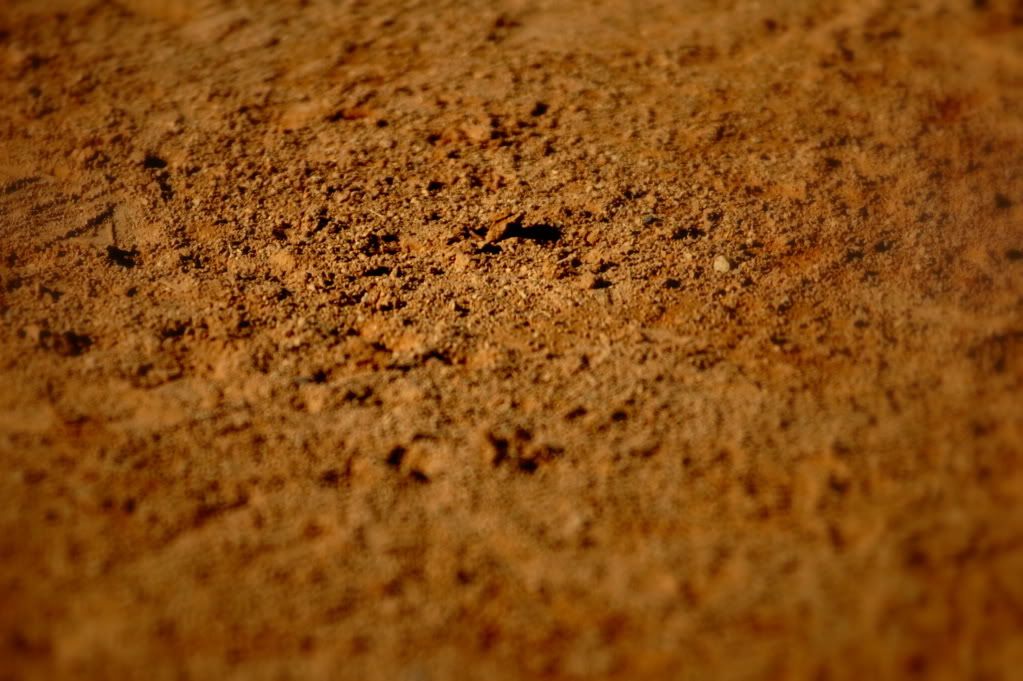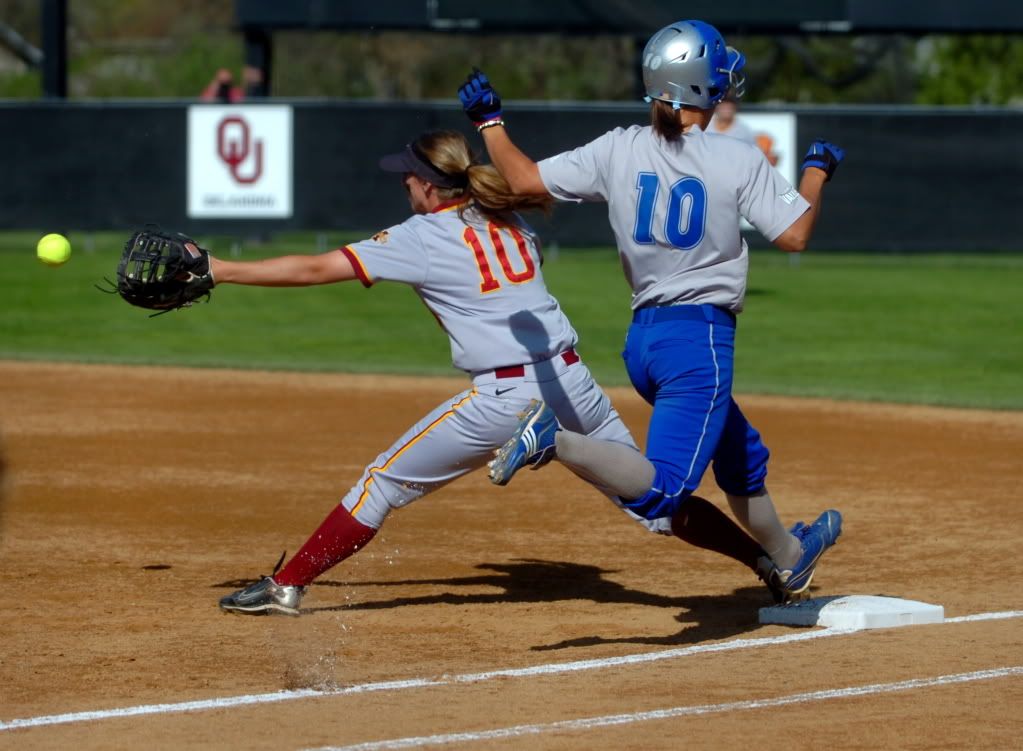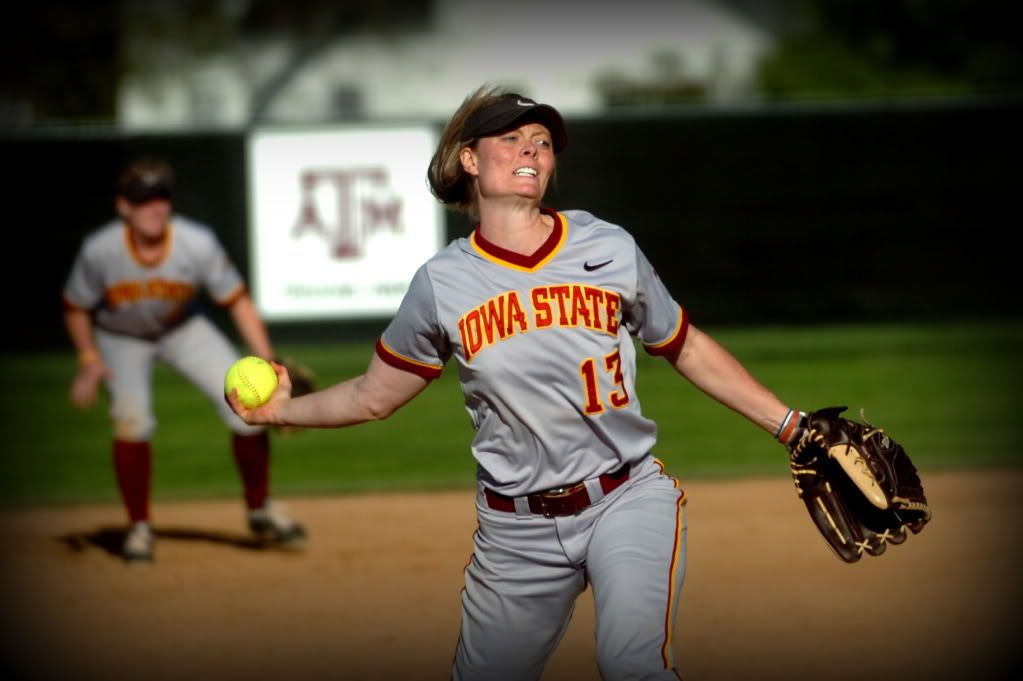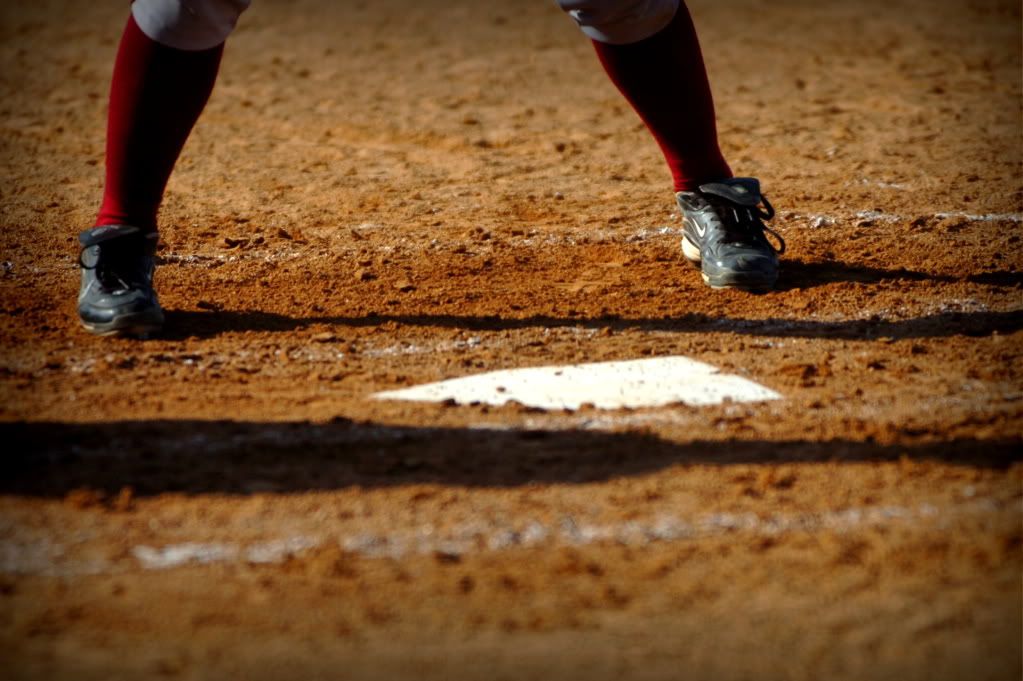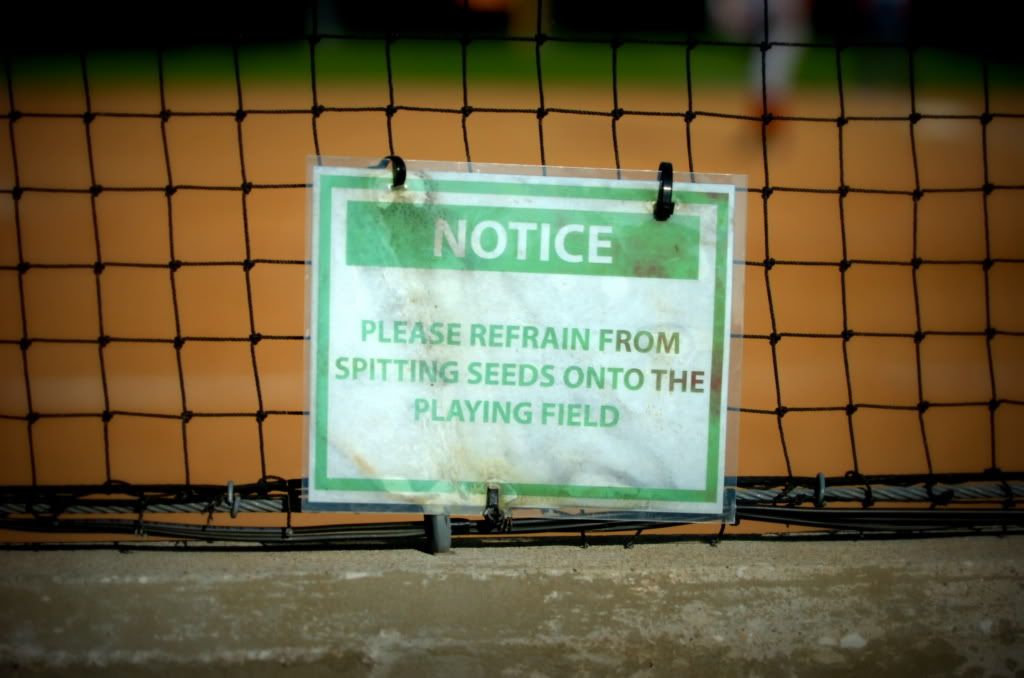 Note: As you can tell, I'm having great difficulties with the new Blogger Dashboard. Currently, my biggest problem is with photos. Can anyone explain to me what I'm doing wrong when it comes to centering? Each photo has a mind of its own, and even if I go in and write the HTML code myself, it doesn't work. Also, has the time it takes to upload photos increased? (Of course, that could always just be me being inept; and I'm perfectly okay with being corrected.) Anyone's thoughts or comments are appreciated. (And if you want to call me curmudgeonly inept, that's cool, too.)
Update: I fixed the centering of images on this post. It involved inconsistencies in the code. Again, if anyone is having any sort of similar issue with Blogger, I'd like to hear it.