In small circles, I explore my new surroundings. I walk from my apartment, circle the Victorian home a few times. I stroll the streets around my new place of employment, gradually increasing my number of steps. Slowly, slowly, slowly, the circle widens and expands. It expands to stores, restaurants, stops, paths, parks. I see things I wish to experience, taste things that warm my chilled insides. I'm adjusting.

I spent a bit of time at my local Goodwill which, surprising for its small size, actually warranted a few finds. In the end, I purchased only two things--two black belts.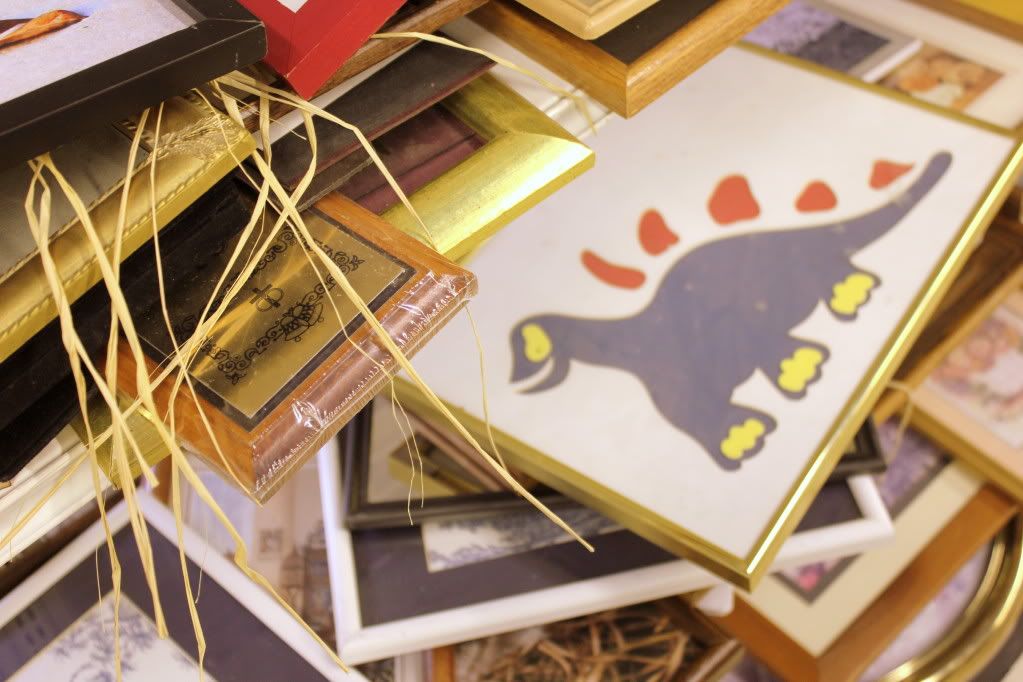 In Ames, I revisited the British food market. "The boyfriend liked the Marmite," I told the owner, who shuddered once he heard Hans had mixed the yeasty extract with peanut butter. "You should have seen his face when he first tried it, though."

I hadn't seen a model guillotine before, either.


Coke bottles, radios, ancient board games and forgotten toys ... the Cupcake Emporium was a vintage wonderland.

That's a dark chocolate raspberry cupcake, in case you're wondering.

And yet, there are many more places.

So many more.