Jon was the first friend that I ever made at Iowa Western. It was the first day of class, my first day of college. I had some time before I needed to leave campus, so I wandered to the library and sat myself down at one of the few computers available. At some point in time, I had a question--I do not remember if it was about flash drives or printers or logging on, but I had a question--so I turned to the man next to me.
Jon and I remained in touch for the next five years, but we only saw each other a couple of times until this past Thanksgiving, when he approached me. "I've been thinking of getting some new headshots," he told me, "And I wondered if you would like to do them."
Another appointment, another opportunity.
He was pleased with the results, especially since his only requirement was "One good photo."
I hope that he is able to continue building upon his acting career, continue building upon his film experience. He's an extremely creative, versatile individual who never fails to make one laugh.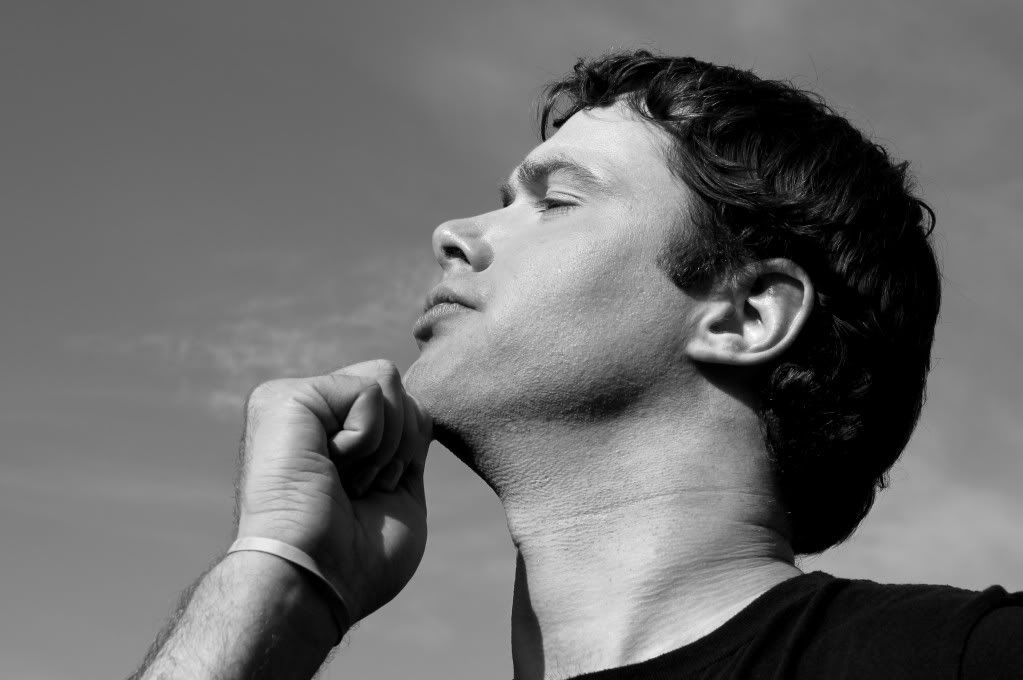 I recently created a
Facebook page
to showcase my photos. In addition to this blog, I use it as a way to build my portfolio. It also makes marketing a bit easier, and it draws in individuals who would otherwise go without reading my words here. If you wish to "like" my Facebook page, feel free. However, there is no obligation, and I will not push my readers toward it.
In other words, I am more than honored to hold you as company in one place or the other. Yes, my blog and my Facebook page are linked; I share the photos there, the stories here. This way, those who are visually active can choose to skip my language, while those who prefer words can visit this site.
In the end, I am happy to I share my experiences with two entirely different cultures. These words, these images and the stories that I associate with them are for you--you, the ones who read and comment. The photos? Those are to show members of my hometown that there are things they may overlook--simplistic, humble places that do not fit their image of "scenic beauty."
Hell, I can't even define "beauty." I can't define it because it's everywhere; it's in the sunlight that delicately creeps across the carpet in the early hours of morning, it's in the curve of Han's shoulder. It's in the fragile, interwoven hands of elderly couples, the cracked, peeling paint of forgotten buildings. It's in animals and people, rocks and trees, water and air, in words, in photos, in people, in imaginations and recollections and life.