A couple of weeks ago, the boyfriend and I made a quick trip to Georgia to visit family. While we only spent four full days there, we frequented twice as many antique and vintage shops, where I tried on clothes (but without success). I fell in love with a mustard-colored chair at "Classy Clutter," a crowded store with American Girl dolls and an often over-looked babushka doll.
(Looking at this photo, though, I see a problem. Clearly, the original owner of this Molly doll also owned a Samantha doll. That being said, MOLLY SHOULD NOT BE WEARING SAMANTHA'S SCHOOL OUTFIT. American Girl blasphemy, that is.)


There was a vintage, '50s kitchen table that I would have enjoyed using as a desk, but I knew I would not be able to afford it. I carried an antique handbag with me for a few moments before deciding against it, instead turning my attention to hats and jewelry.

Vintage canisters? I liked them. Antique cameras? I drooled.



I really like old "stuff." Though I prefer collectibles and "vintage" over antique (especially when it comes to furniture), I still appreciate it all. Older pieces are, without a doubt, better constructed; I just dislike the look of antique wood grain. When it comes down to it, I would much rather buy a set of interesting-looking dinnerware from an antique store than put it on my wishlist at Pampered Chef or Bed, Bath and Beyond or WalMart or Target or Banana Republic or wherever people think they need to register these days. Plates with a past trump dishes without one.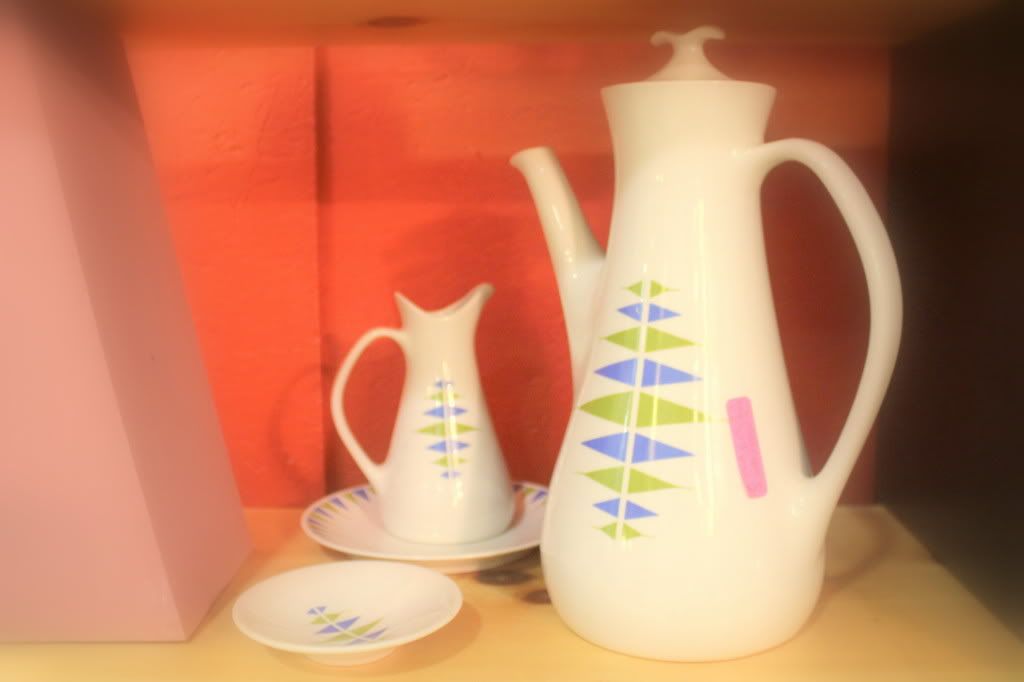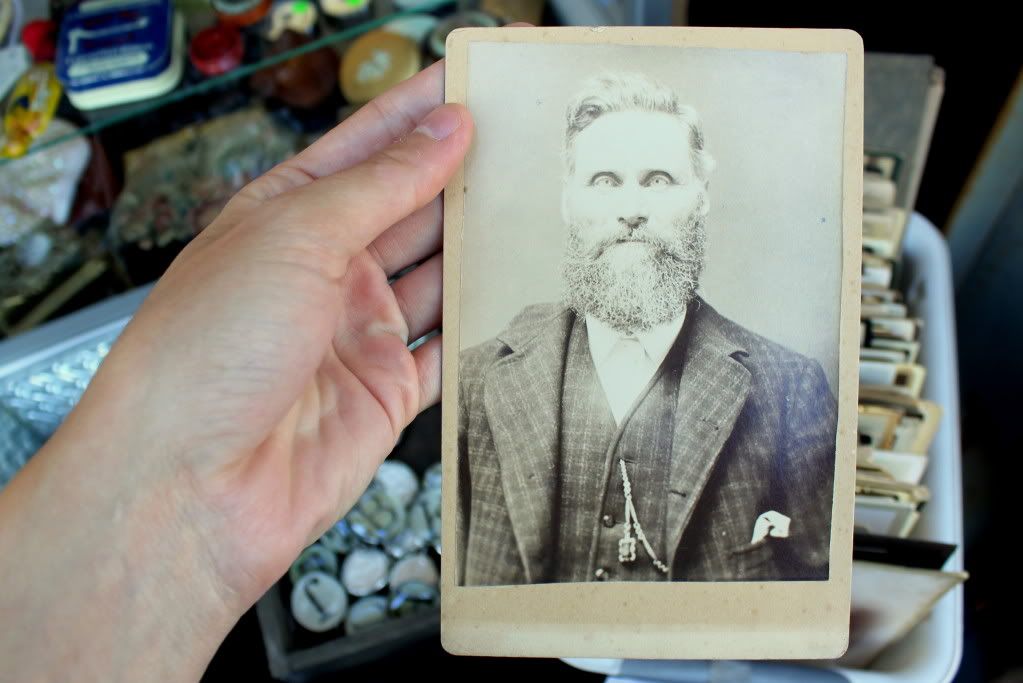 There was one booth that was filled with toys. Actually, the woman had so many toys that they spilled over and into the hallway, taking over two separate spaces. However, I loved her small, crowded, colorful corner. There was an old cardboard cash register that I immediately recognized; I had played, quite literally, with the same product at my grandmother's house when I was a child.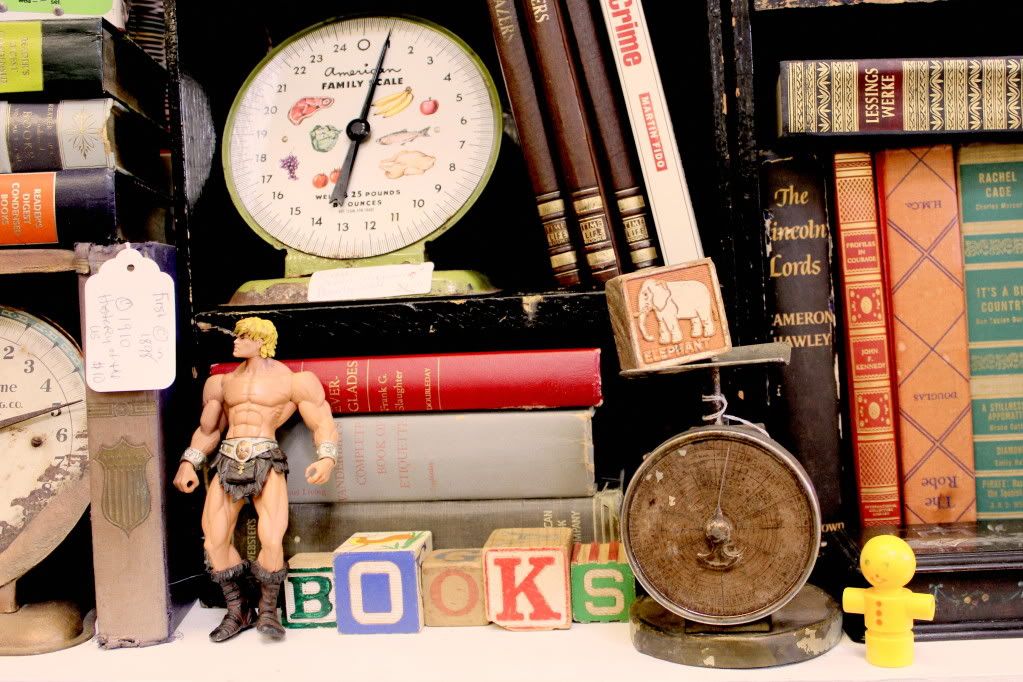 I truly underestimated Georgia's fascination with cats; there were collectibles everywhere.

OVERPRICED HEAVEN.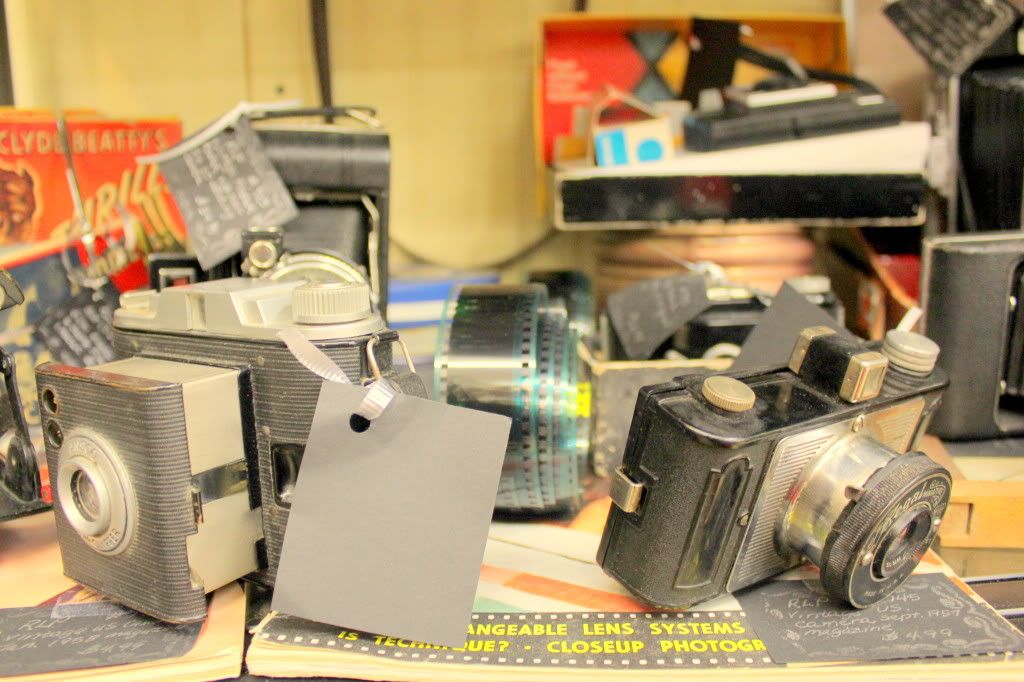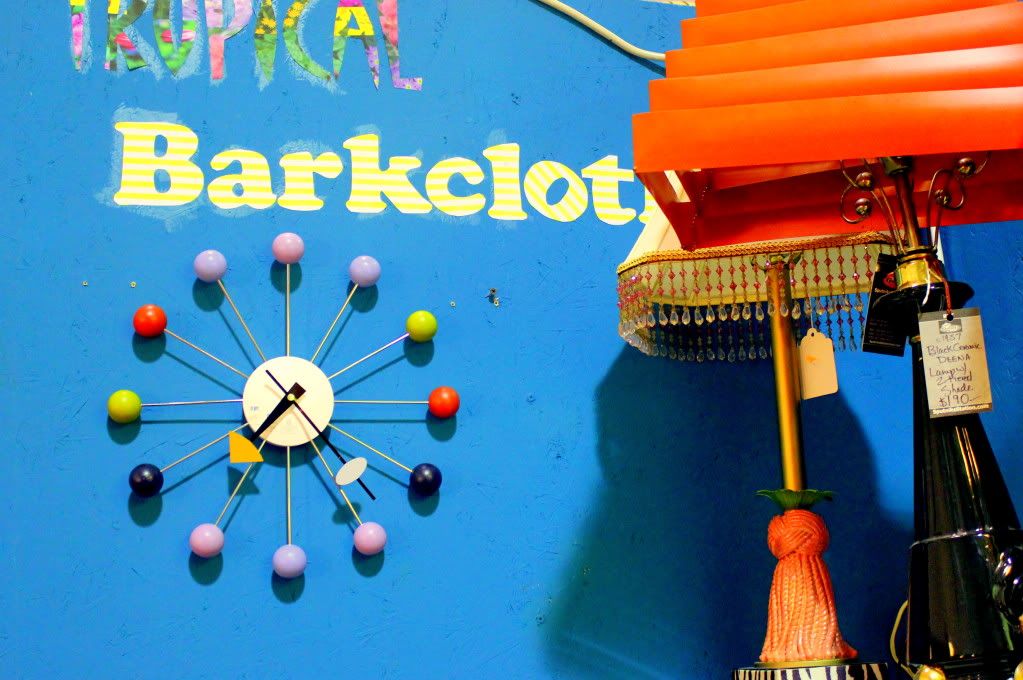 Nothing says "Welcome to the South" like old-fashioned racism.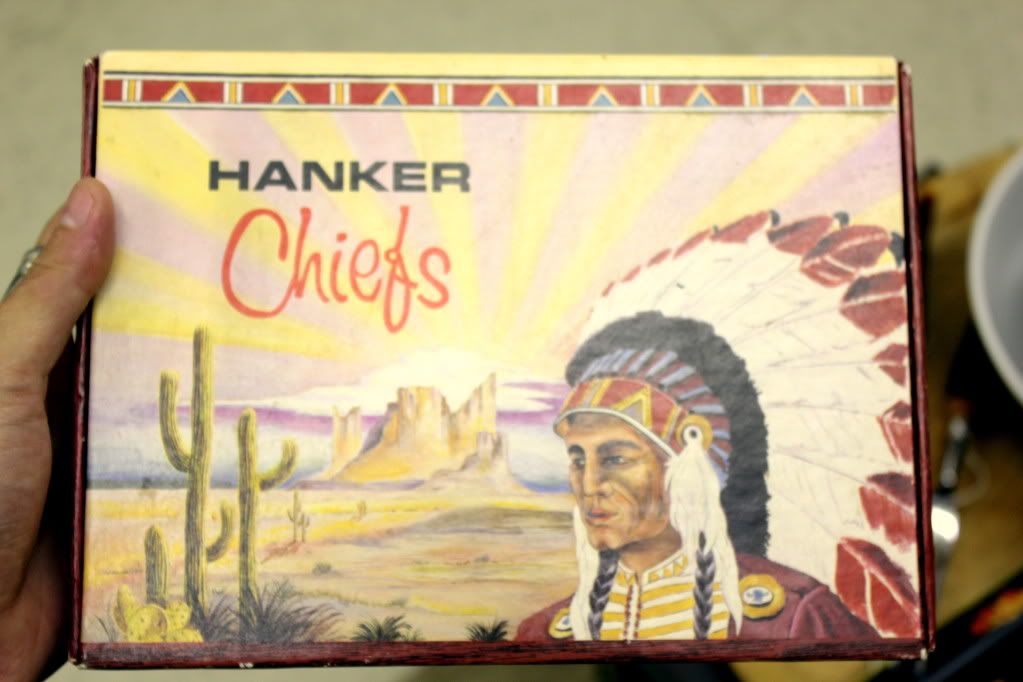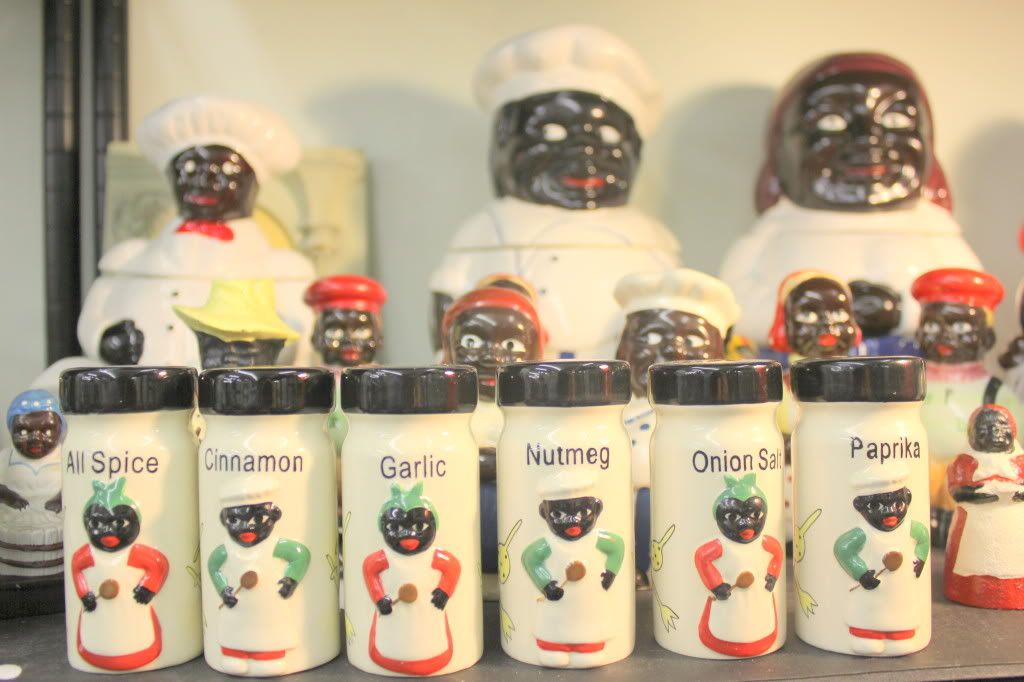 Also, I loved this wallpaper. It's not from Georgia, but it was plastered in a century-and-a-half-old house, so it counts.


Also, this is not how you spell "Hoosier." ... See? I just spelled it. And, as there is no little red squiggly line beneath the letters, I know I'm right. A "Hoosh-eye-ire" cabinet just sounds like a badly constructed, knock-off repository.



Even though I walked away practically empty handed (I bought two rings, totaling $10), I enjoyed wandering the aisles; I got a taste of what I like (tin canisters from the 1940s) and dislike (clunky, chunky oak cabinets). I can't wait to a) decorate my own house, b) have money to decorate my own house and c) have the ability to watch The Food Network again.